Everything You Need To Create A Stunning Web Presence For Better Future
IndexRise Web Services stands out top when it comes to developing quality PHP or MySQL based web applications. Our bespoke designed applications utilize the highly renowned LAMP combination – LINUX APACHE MYSQL PHP. At IndexRise Web Services, our team of developers is proficient in Zend Framework, Code Igniter, Cake PHP, Seagull, PRADO, Web Application Component Toolkit, Zoop, and PHP on Trax.
Our enthusiastic team consists of highly qualified developers and coders who are eager to push the boundaries of traditional development rules to come up with state-of-the-art solutions that are reliable as and scalable. Be it is an e-commerce system, collaborative networking systems, online business application, or content management system, our developers are brilliant on the track with their efforts.
Our solutions
Website Design

Content Management System

E-commerce Solutions

Open Source Customization

Custom PHP Development

PHP Web Application Development

PHP Website Development

PHP Dynamic Web Application

PHP Web Development

Drupal is most popular website content management system for build amazing mobile friendly or responsive websites. Drupal is most advanced web development tool in the web development world giving cutting-edge PHP framework for your most comprehensive development for your website.
---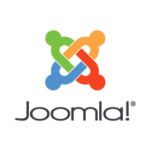 We are professional web developers with Joomla CMS. In the content management system list, Joomla is one of best web development solution for high-class responsive websites for business and web portals or anything we need. We give customized Joomla web development services with user-friendly features latest extensions and latest version award winning stable website content management system.
---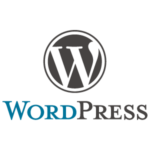 IndexRise.com offer WordPress web design and development that includes business branding search engine optimization. We are focusing on visitors conversion and maximum productivity from your website and online presence. Our web design and developing projects start with SEO integration with your website we boost your website for good search result in Google. We want to help your business transform into the new digital world. Our WordPress web development technology and Digital Marketing solution make your business to the next level more than with your competitors.
---
Website Development Term &  Condition:- Price does not include for Website logo design, image and text content. The client must supply logos text content and related images for the website. IndexRise.com providing content writing services for all websites and services. Contact Us for more details